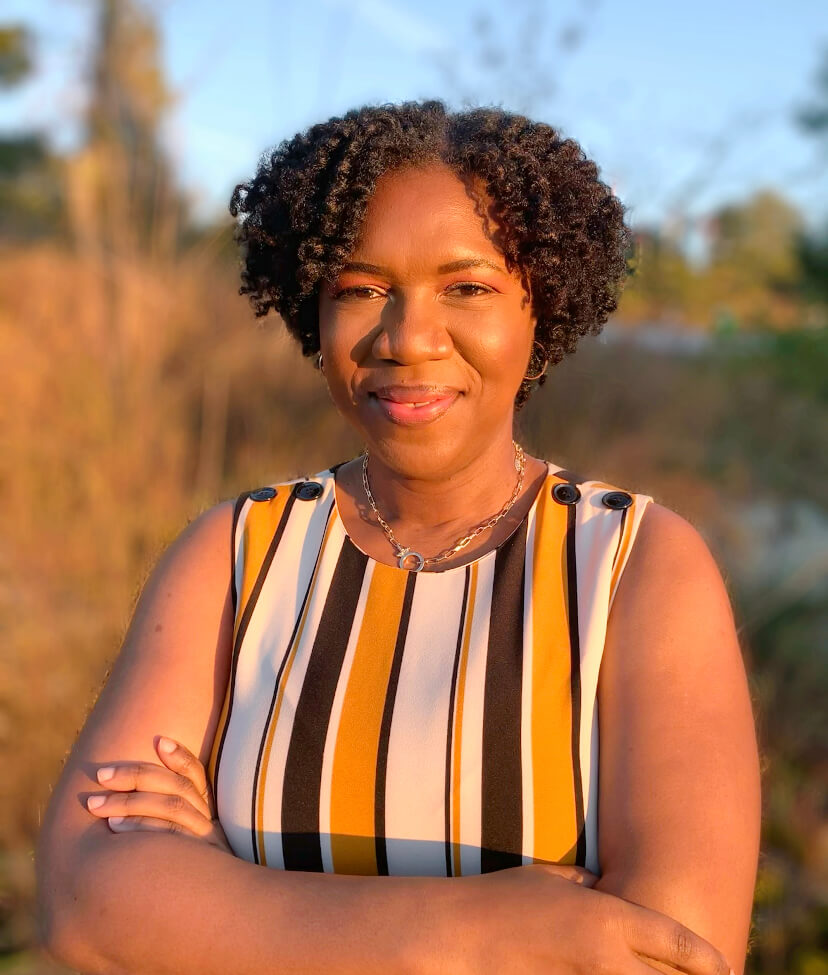 Meet Jumie
Licensed Professional Counselor
Certified Professional Counselor Supervisor
Welcome, my name is Jumie Duduyemi and I am a Licensed Professional Counselor and a Certified Professional Counselor Supervisor for the state of Georgia.
Finding counseling and therapy solutions for stress, anxiety, loss, or depression should not be a frustrating experience.
This should be the easy part. Instead of listing my resume here, I think it is more important to tell you what it's like to work with me.
The clients that have been able to reach their goals with me, have been those who came to therapy ready to do the work. They realize that their problems did not develop overnight, so they are willing to invest the time, as opposed to expecting that I had the magic words to make everything all better in 15 minutes or less.
They are drawn to my direct, let's get to the root of it approach. Several of my clients have been to therapy before and were frustrated because they felt like the therapist was taking forever to get to the point or just passively nodding for an hour.
I give my clients room to think and speak in an effort for us to collaboratively uncover solutions. My clients like that I hold them accountable.
They trust me when I challenge them with talking about the hard stuff because they see that is how we get to the healing. I enjoy working with people who are ready to overcome stress, anxiety, and frustration that exists in any area of their life.
After my many years as a therapist, there isn't much left that would shock me. We can talk about anything. I am not interested in judging you; I am excited about helping you.
I have committed my career to help people through therapy. I know what I'm doing, I've done it for a long time, and I'm great at it. If you are drawn to my therapy style, then I am the right therapist for you!
Here's More About Me - Jumie Duduyemi
I saw my first client in the summer of 1995 and have been helping individuals and families ever since. I've worked in various settings which included federal agencies, non-profit (churches), and for profit (everyone else) organizations.
I earned my Masters in Clinical Mental Health Counseling from 
Mercer University
 and a Bachelors in Psychology from 
Loyola University
. Both prestigious universities only offer programs that are extremely rigorous. My graduate program required hundreds of clinical hours which far exceeded the state requirements for Georgia. As a result, I was inducted into 
Chi Sigma Iota
, an international honor society that values academic and professional excellence in counseling. Although it was an extreme amount of work, my extensive training and education prepared me to become a 
National Certified Counselor
 and a 
Licensed Professional Counselor
. To stay up to date on advancements in therapy, I maintain my memberships in the 
American Counseling Association
 and 
American Association of Christian Counselors
. During the 10 years I worked at a megachurch, I was their 
Clinical Director of Counseling
 as well as the first African-American woman to become an ordained pastor. My education, rigorous training, and experience in various settings have all equipped me to become a compassionate and devoted therapist. Over the years, I have seen that if people are courageous enough to engage in the work, that they can get to the healing that they desire without spending a lifetime in therapy. I can't wait to begin working with you.